India Tours & Travel
India is a land of infinite charm and myriad moods. For the discerning traveler, India offers a plethora of experiences – from the trekkers' paradise of Himalayas in the North, to the idyllic backwater retreats of the South, from the sandy beaches of the West to the pristine landscapes of the East. No traveller can remain untouched by its mystical and timeless charm, or unmoved by its warmth and inclusiveness. India is a perfect choice for travellers for all reason and all season. We invite you to explore this magical & mystical part of the world. You can browse through a variety of India tour itineraries on this website with a touch of tours packages to Nepal, Bhutan, Tibet and Sri Lanka. Though we have taken utmost care to offer tours to suit every interest, you can anytime contact our travel experts to work on a tailor-made India tour option based on your taste and specifications. All India Tour Packages
35 Amazing India Tour Packages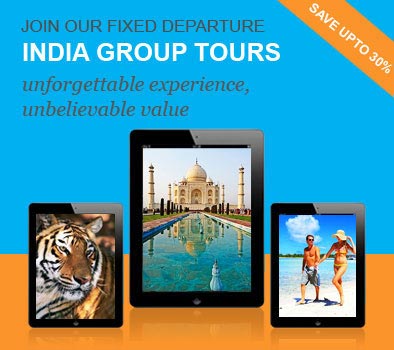 LUXURY TRAINS OF INDIA
view all journeys »

LUXURY TRAINS OF INDIA
view all journeys »
What our travellers have to say ...
Hi Max, We are back at home after the wonderful visit to India and Nepal organised by your expert team. Each day and every aspect of it was so wonderfully organised and it exceeded our expectations for sure. The hotels, meals, drivers, vehicles everything was just 'perfect'. Please convey our special thanks to Mr. Vishal Gogia who has been the most generous person we came across during our trip. We like to admit that we are in love with your beautiful country and we will surely refer your services to all our friends here.
Patricia and Group
Australia
Hello Ms. Rohini and Max Holidays team. We have received your special gifts from your staff while we were leaving from India after the wonderful and memorable tour in Rajasthan. Me, Alice and Catherine were very confused and worried for our India trip at initial stages but you took the worries off and made it so easy and enjoyable for us. Apart from the delay in the flight which was actually not the fault of yours, there was no problem at all for us in India. The entire trip was so well planned and executed that it was just 'extraordinary'.
Giselie Catharina and friends
France
The services we received were fantastic and Max Holidays team deserves extra appreciation for the personalised attention given to even the very small part of their service. We are very happy with our holidays to India which were organised by Max. For our family it was just like a dream vacations and we feel lucky for coming across this company through internet and I must thank the owner of the Company Mr. Vishal Gogia for taking care of us and calling us mostly everyday to ensure that we are enjoying the trip.
Geoff White & family
USA
read all
Special Interest India Tours
Golden Triangle Tours
Cultural & Heritage Tours